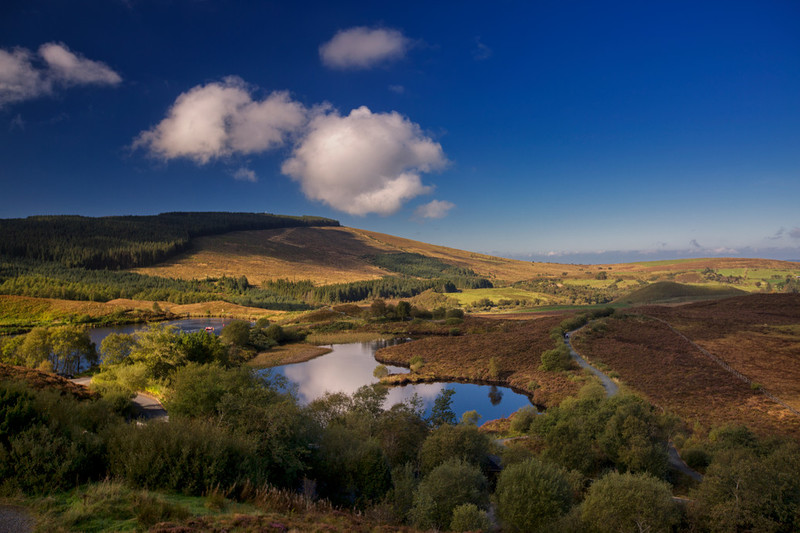 10 Things To See & Do in Omagh & the Sperrins this Summer!
Explore and enjoy lots of things to do in the beautiful Omagh & the Sperrins this Summer. Tick these 10 exciting activities off your summer bucket list!
The sun has been peeping through the clouds and the temperature has been rising which can only mean one thing… Summer is close! We are aware that most of the population is suffering from itchy feet and are ready to get out and explore the beautiful and adventure-packed surroundings that are available right here in Northern Ireland. There is so much to discover and do within the area that you will want to start your adventures now to make sure you can pack it all in by the end of Summer!
Let us help you start planning for your summer bucket list with these suggested top 10 things to do in Omagh & the Sperrins this Summer.
Embark on a journey back in time from the Old World of Ulster to the New World of the American frontier.
Wander the well-trodden pathways of rural Ulster, complete with a bustling street and welcoming farmhouses. Board a full-scale emigrant ship and experience the cramped quarters where hundreds of people lived during their twelve-week Atlantic crossing. Emerge in the New World and marvel at the ingenious solutions these resourceful newcomers created on the frontier. Experience demonstrations of traditional crafts daily by our costumed guides, from forge work and wool spinning to turf cutting and willow weaving.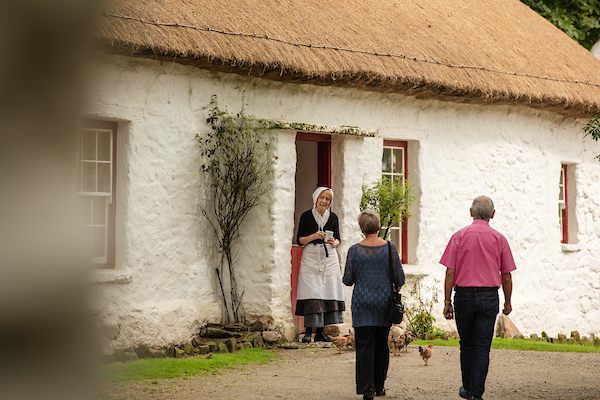 If you have lived through the '50s, '60s and '70s, or are simply a huge fan of big boy's toys, then you won't want to drive through the Omagh and Sperrins region without paying a visit to this spectacular exhibition. The Abingdon Collection represents over 55 years of passionate collecting and is divided into two distinct areas of interest. The first is comprised of Classic Cars; Motorcycles, over 500 Die Cast Model Cars, a selection of Photographs, eEnamel Signs, Jukeboxes and Automobilia. The second part concentrates on World War Two and represents over 3,000 items on permanent display to the public. The Abingdon Collection is open by appointment only, but free of charge to both individuals and small groups.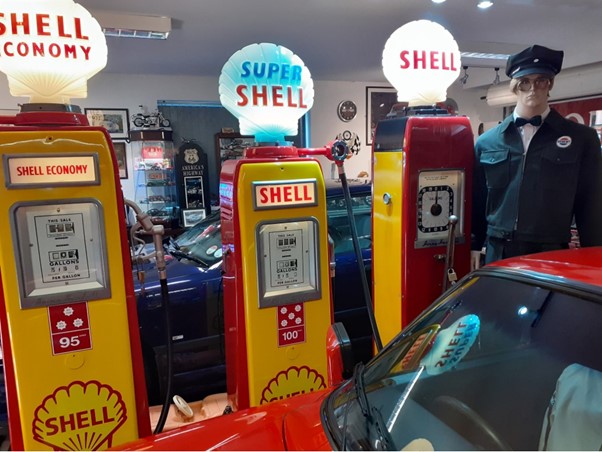 An Creagán is a place that connects people to each other and to the natural world, offering a year-round programme of events, workshops and activities to suit all ages. Families can enjoy natural outdoor play in the Wild Woods and Play Garden, while the bog and forest walks offer breath-taking vistas across the Sperrin Mountains. After the Great Outdoors try the Great Indoor experience in our Licensed Restaurant, Coffee Shop and Craft Shop, serving locally produced food, drink and crafts. Catering for functions, weddings and conferences, with self-catering cottages available on site. Free parking and open access, all year round.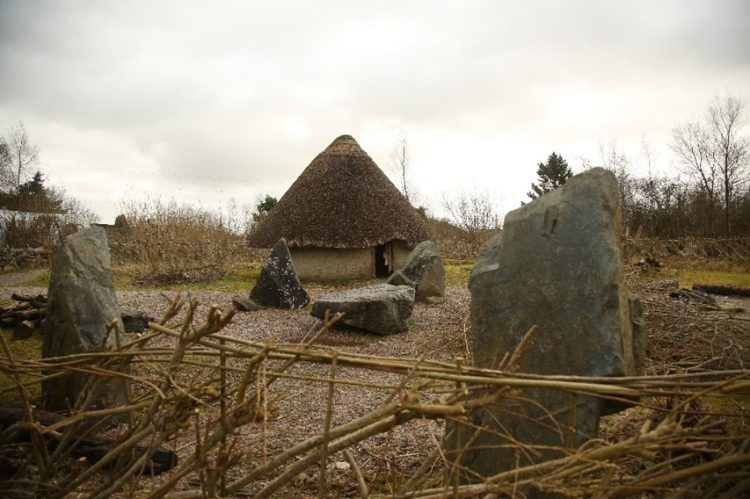 Gortin Glen Forest Park, located 6 miles from Omagh, is a wonderfully family friendly outdoor facility with a destination play park, trim trail, additional parking, Mountain Bike Trails, walking trails, horse trails, on site delectable café and toilet facilities.  Visitors can also enjoy the truly wonderful biodiversity of the local area. A fantastic destination for a family day out or for those looking for some thrills shred some speed on the vast mountain bike trails.
Meandering trails takes visitors through a leafy undergrowth with the option for those with tired legs of take a guided e-Bike tour of the Forest resulting is breath-taking views of the Sperrin Mountains.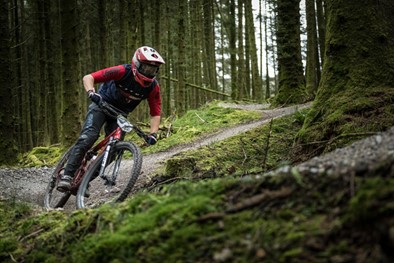 Glenpark Estate is located at the foot of the Gortin Glens Forest Park just outside Omagh, Co. Tyrone. The site of the former Ulster History Park now offers luxury hotel rooms, a caravan park & campsite, a woodland lodge, a delicious licensed restaurant & bar, children's soft play, a farm shop, access to the beautiful grounds, an open farm featuring rare breed animals and is also a venue for weddings and events. It has something for everyone!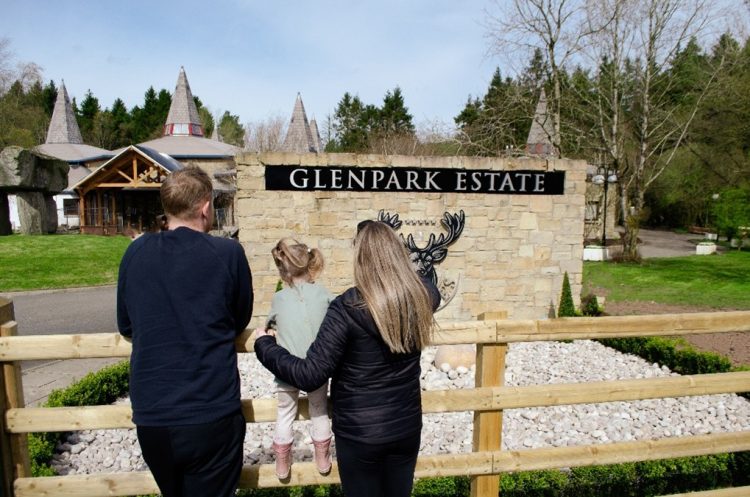 Stories in the Stones is a unique, intimate and highly entertaining story telling seisiun where Brendan will share with you a little insight into Peader Joe and his life living in Sperrins.  A special feature of this experience is your opportunity to enter into the cottage and see how Peader Joe might have lived.  This modest stone cottage dating back to the 18th century is a wonderful example of how life was lived in days gone by.
Brendan will regale you with stories of the Sperrins and its abundantly wonderful archaeological features from giant graves, to Beaghmore Stone Circles, tombs, ringforts and more.  You will be highly entertained by Brendan's collection of myths and legends, with a few tall ones (questionably true) thrown in for good measure. Sample some of the homemade breads and cake made by the talent chefs at The White Hare Restaurant over a cup of tea. When the stories and kettle run dry, you will have the opportunity to walk around the farm exploring this unique setting. Stories in the Stones will shine a new light on some of the Sperrins most celebrated ancient archaeological features and enthuse you to explore this ancient landscape and its abundance of ancient monuments.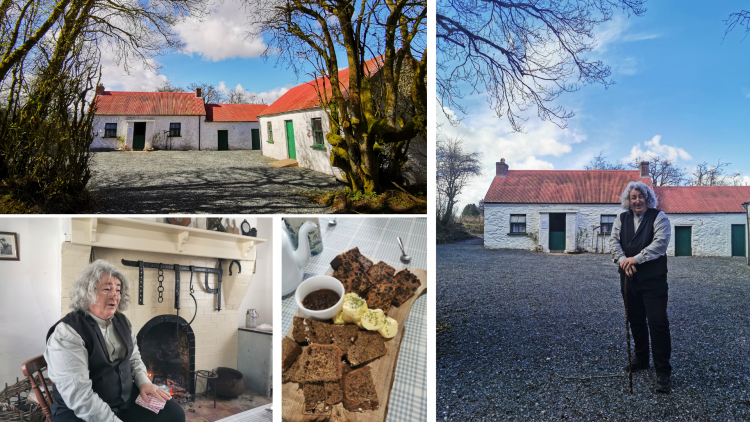 On this experiential tour you will discover the quirky stories behind sacrificial Bog Body habitats and the ritual significance of Giant`s Graves and Stone Circles from expert local guide Martin Bradley.  Explore pagan sites that are rich in local folk lore where even the history of how, these ancient sites, have survived for over two thousand years make fascinating tales on their own.  Martin will also bring you to Pagan Wells and Fairy Trees where you will also discover the myths and stories that are woven into the history of these sacred sites.
On this tour visitors will enjoy unique story telling experiences where ecology, archaeology and folklore merge to provide a series of fascinating insights that help explain the origins of many of Ireland`s cultural traditions.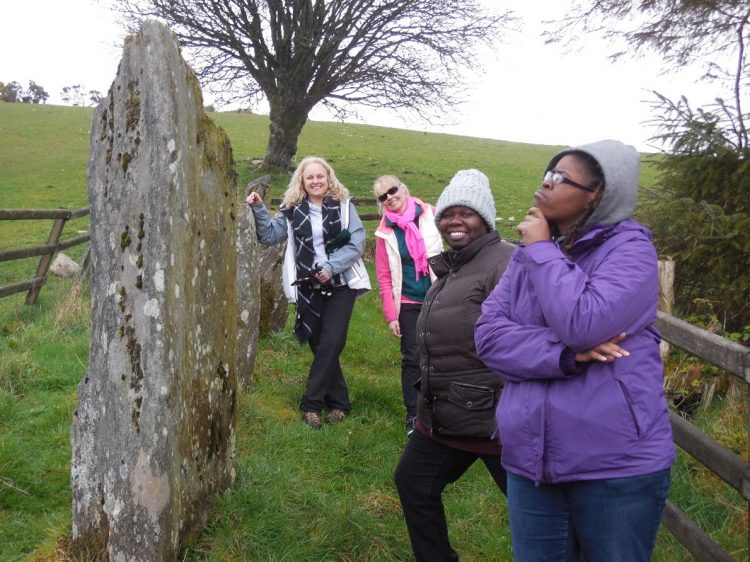 To develop a deeper awareness of Ireland's ancient cultural heritage, then look no further than the Dún Uladh Cultural Heritage Centre, situated right at the heart of Ulster. Visitors are invited to enjoy colourful evenings filled with traditional music, song, dance and storytelling, all of which celebrate native Irish culture and arts. The Centre supports local performers by providing them a platform to showcase their talents, while educating visitors on true, authentic Irish culture.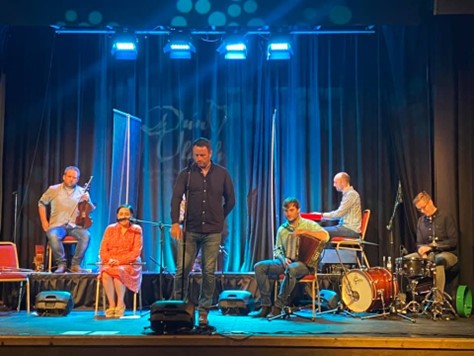 Find your zen and experience paddleboard yoga in one of the most serene and mystical places on earth. Let Donna from Off-Grid Adventures NI take you on an adventure as you set upon your SUP board whilst listening to the ethereal surroundings and complete your yoga class floating on the Gortin Lakes.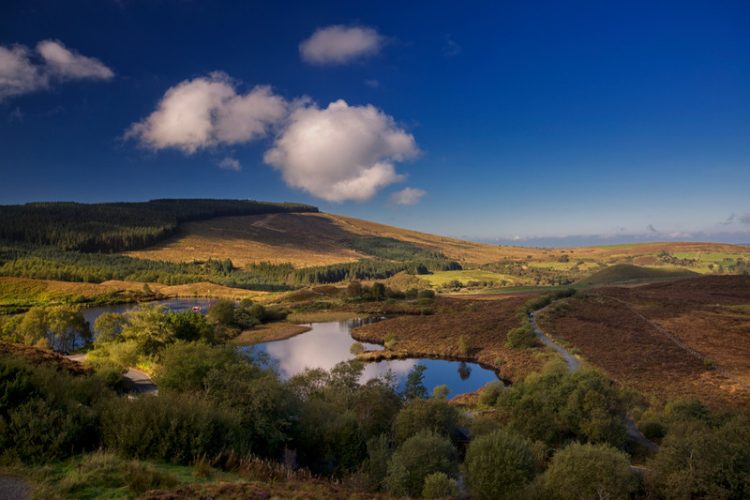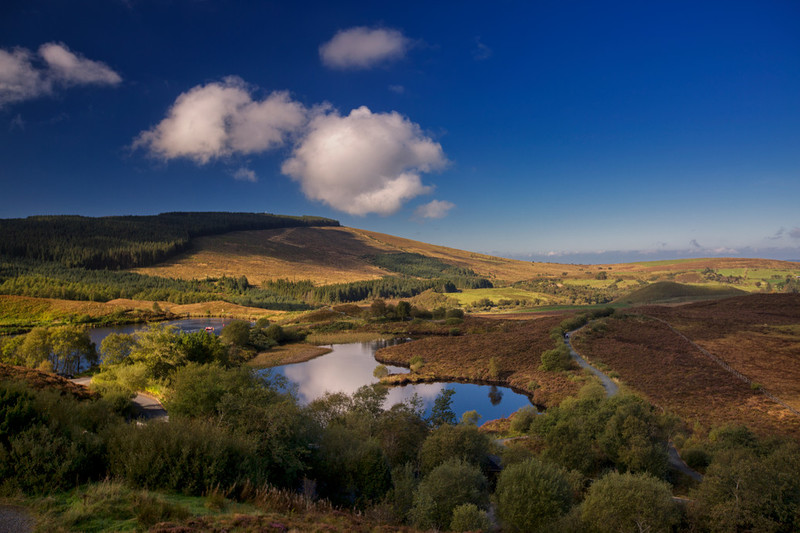 The Sperrin Sculpture Trail will consist of three innovative, unique yet linked artworks commissioned by an internationally renowned artist which will be installed at key locations within the Sperrins region. Visitors will use the stunning walking trails and dramatic driving and cycle routes to travel between the sculptures enabling them to immerse themselves in the cultural heritage of the Sperrins.
Although the sculptures will be considered tourist attractions individually, they are linked by one story so that when tourists visit one sculpture, they will be enticed to travel to the other sculptures to appreciate the complete story told by the sculptures. This will provide a structured trail which allows visitors to appreciate the stunning location of the Sperrins resulting in tourists extending their stay in the Sperrins region.
The locations are: Sperrin Heritage Centre in Cranagh, Mullaghcarn Mountain which is located on the edge of Gortin Glen Forest Park and Davagh Forest.