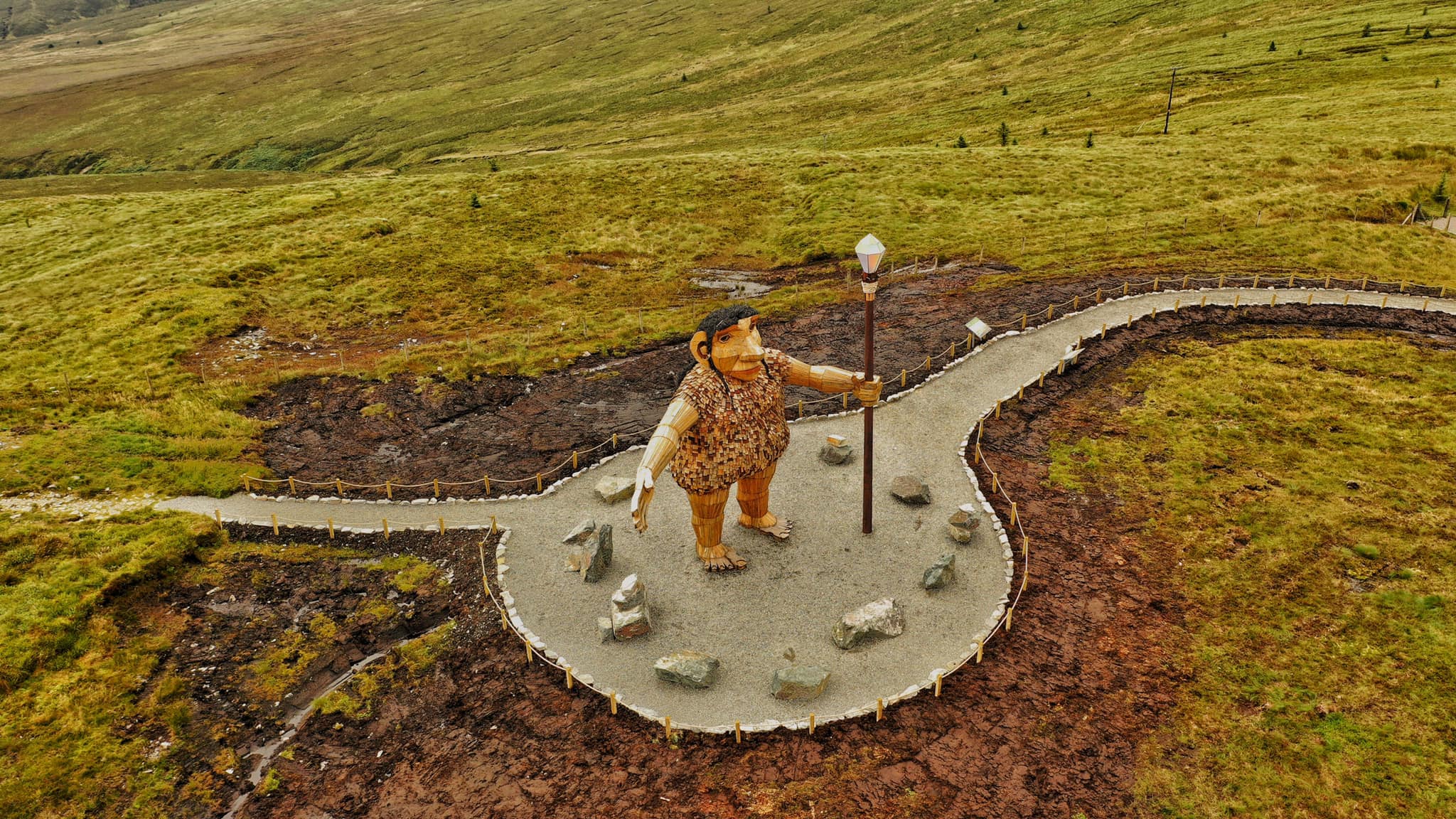 The Sperrin Sculpture Trail will consist of three innovative, unique yet linked artworks commissioned by an internationally renowned artist which will be installed at key locations within the Sperrins region. Visitors will use the stunning walking trails and dramatic driving and cycle routes to travel between the sculptures enabling them to immerse themselves in the cultural heritage of the Sperrins.
Although the sculptures will be considered tourist attractions individually, they are linked by one story so that when tourists visit one sculpture, they will be enticed to travel to the other sculptures to appreciate the complete story told by the sculptures. This will provide a structured trail which allows visitors to appreciate the stunning location of the Sperrins resulting in tourists extending their stay in the Sperrins region.
The locations are: Sperrin Heritage Centre in Cranagh, Mullaghcarn Mountain which is located on the edge of Gortin Glen Forest Park and Davagh Forest.