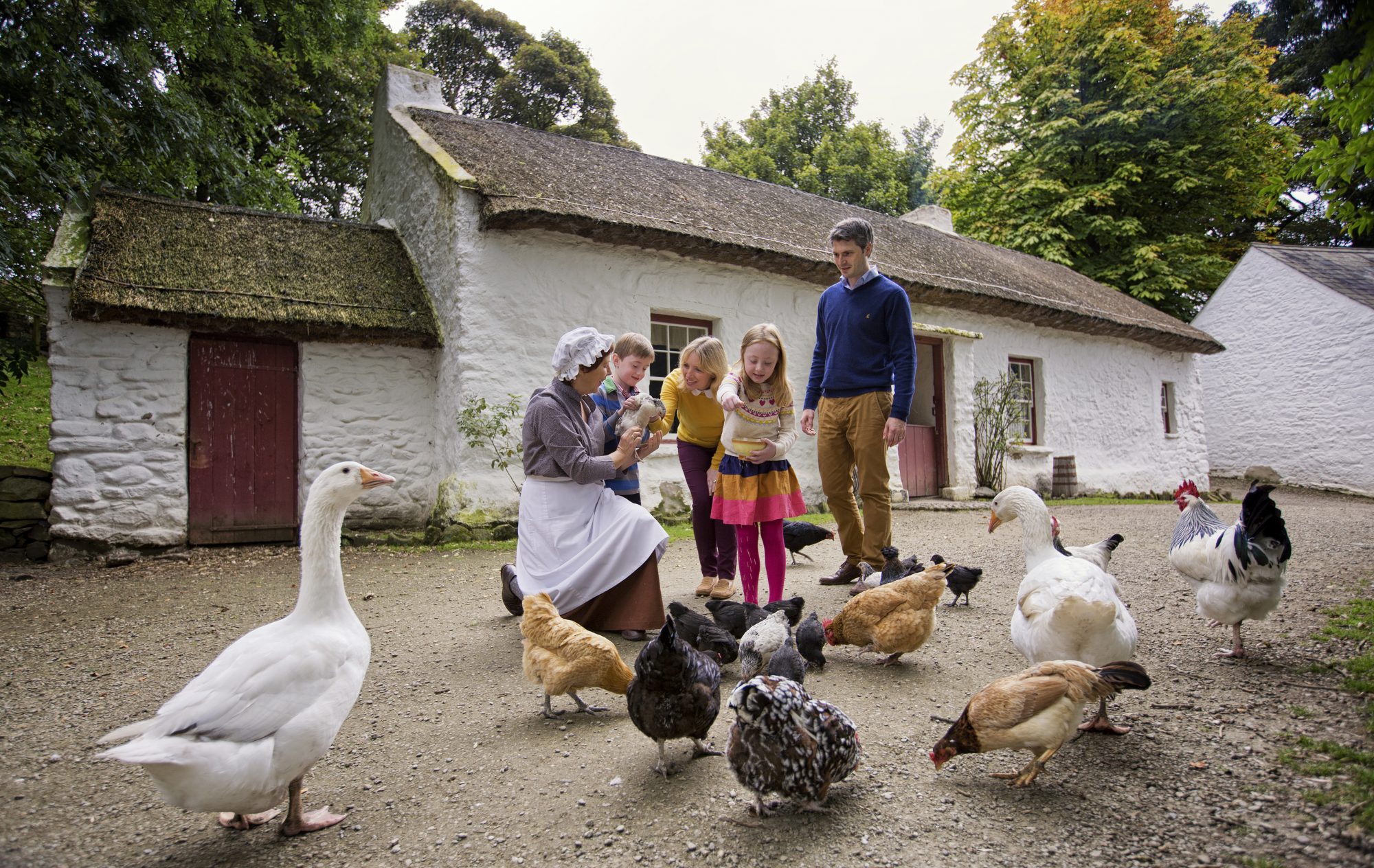 A world to excite your inner explorer.
Immerse yourself in the story of the brave emigrants who made the journey across the Atlantic to America hundreds of years ago.
Enter thatched cottages and meet costumed characters who will show you traditional crafts, tell you a few stories and maybe even share a bit of their good food.
Board a full-scale emigrant ship to experience the conditions faced by many as they set sail for a new life in America. With 30 buildings and exhibits to explore, masses of things for the kids to do, the Ulster American Folk Park is a wonderfully unique experience.
In September 2020 The Ulster American Folk Park launched their new music trail, Folk Park Live, in partnership with Snow Water, Arts Council of Northern Ireland and Tourism NI.
The trail tells the story of emigration from Ulster through traditional songs performed by a range of our finest local artists including: Gemma Bradley, Mary Dillon, Gareth Dunlop, Niall Hanna, Cathal Hayden, Maurice Leyden, Neil Martin, No Oil Paintings, Eilidh Patterson, ROE and Jack Warnock.
The trail can be enjoyed as part of your visit to Ulster American Folk Park. Pick up a printed trail on arrival and listen to the performances on your smartphone or tablet as you wander the museum.
Ulster American Folk Park Family Pass
Dates of offers
Summer Season (March – October)
Details
A range of family passes available for entry to the Ulster American Folk Park.
1 adult & 3 children pass
2 adults & 3 children pass
Price
1 adult & 3 children: £20.92 (Without family pass: £28.05)
2 adults & 3 children: £27.50 (Without family pass: £37.95)