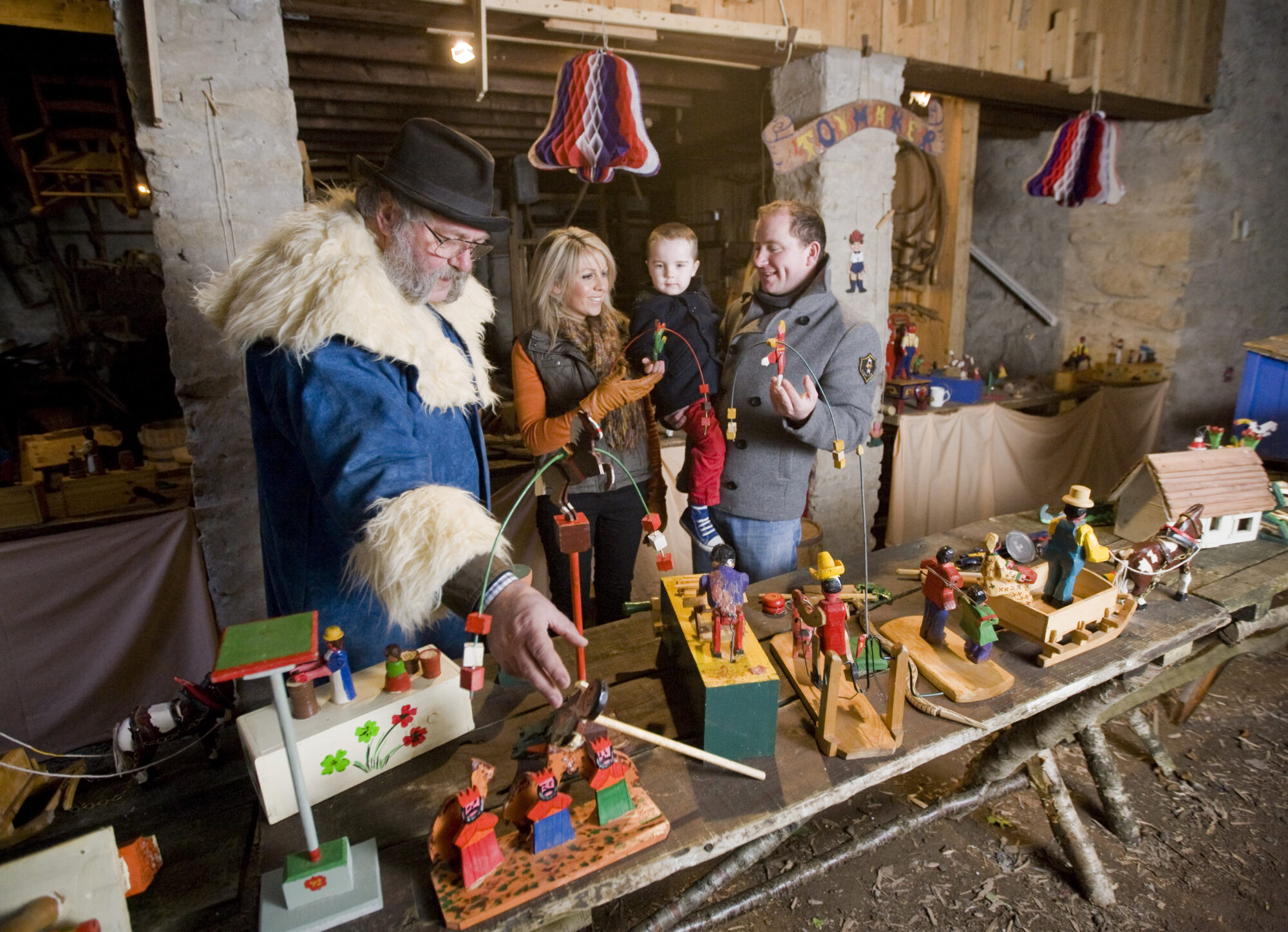 Take the family back in time to experience the magic of a traditional Christmas this festive season. You'll be lead on your group walk by one of our Santa's Little Helpers where you'll discover how busy the Elves have been preparing for Christmas. From the Elf in the Forge making reindeer shoes, to the School Elf whose job it is to teach toy production, packing, wrapping and storytelling to all the young Elves, this is a full-on, festive family adventure!
Learn how to make tradition popcorn Christmas chains to decorate your tree at home.  There'll be Christmas singalongs, storytelling and seasonal treats like shortbread and some warm spiced apple juice to enjoy.
And best of all you'll meet Santa and Mrs Claus in their workshop where the kids will get a traditional, wooden toy to take home.