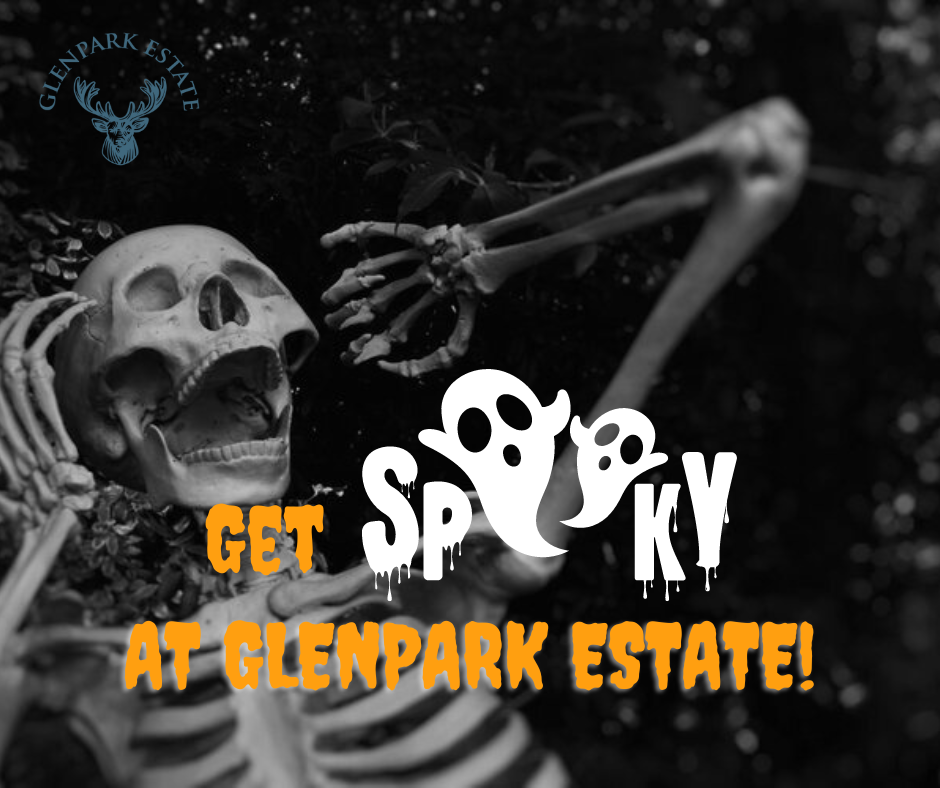 Are you brave enough to explore Glenpark Estate in the late-night spooky Halloween darkness?
Do you dare discover spooks and surprises around every corner and some ghostly guests hiding in our historic buildings?
If you're looking for a spooky adventure you'll never forget, gather your ghost-busting gang, wrap up warm, bring a torch and join us!
Our super spooky (suitable for ages 16+) Halloween guided tours will show you the haunted grounds of Glenpark Estate in a whole new creepy way.
Strictly for ages 16+ these spine-tingly tours will last an hour!
Tickets are available for the following dates & times:
Saturday 29th October: 8-9pm, 8.30-9.30pm, 9-10pm, 9.30pm- 10.30pm, 10-11pm, 10.30-11.30pm
Sunday 30th October: 8-9pm, 8.30-9.30pm, 9- 10pm, 9.30pm- 10.30pm, 10-11pm,
10.30-11.30pm
Tickets: £20 per person plus booking fee
Tickets include two alcoholic drinks (or non-alcoholic alternatives) and a guided walking tour.
Please note, tours will last 1 hour and all members of the group are required to arrive 15 minutes before their booked time slot as all tours will leave sharp and no latecomers can be permitted.