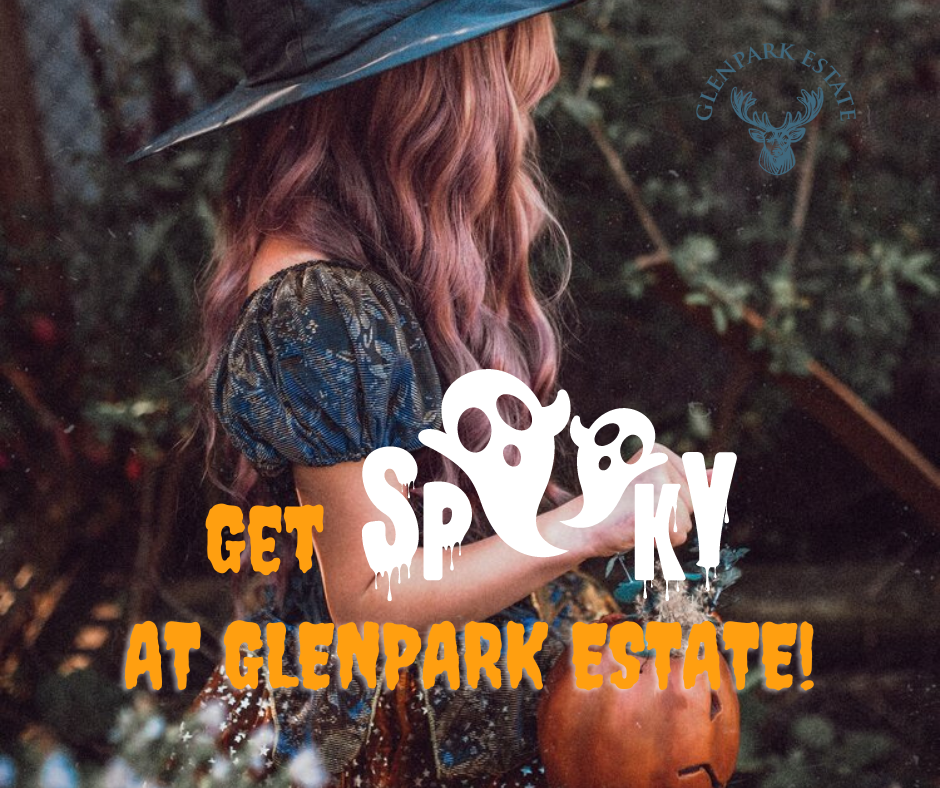 Are you brave enough to board our super-scary ghost train and explore Glenpark Estate in the spooky Halloween darkness?
With spooks and surprises around every corner and some ghostly guests hiding in our historic buildings?
If you're looking for a spooky adventure you'll never forget, gather your ghost-busting gang, wrap up warm, bring a torch and join us!
Our super spooky (family friendly) Halloween guided tours will show you the grounds of Glenpark Estate in a whole new creepy way. Tickets include a ride on the ghost train, hot chocolate, face painting, as well as a guided walking tour/group treasure hunt.
Tickets are available on the following dates & times:
Saturday 29th October: 3.30-4.30pm, 4-5pm, 4.30- 5.30pm, 5- 6pm, 5.30-6.30pm, 6-7pm
Sunday 30th October: 3.30-4.30pm, 4-5pm, 4.30-5.30pm, 5- 6pm, 5.30-6.30pm, 6-7pm
All tickets: £12 per person plus booking fee
Suitable for families with children under 16 these tours will last 1 hour.
Please note everyone is required to arrive 15 minutes before their booked time slot as all tours will leave sharp and no latecomers can be permitted.