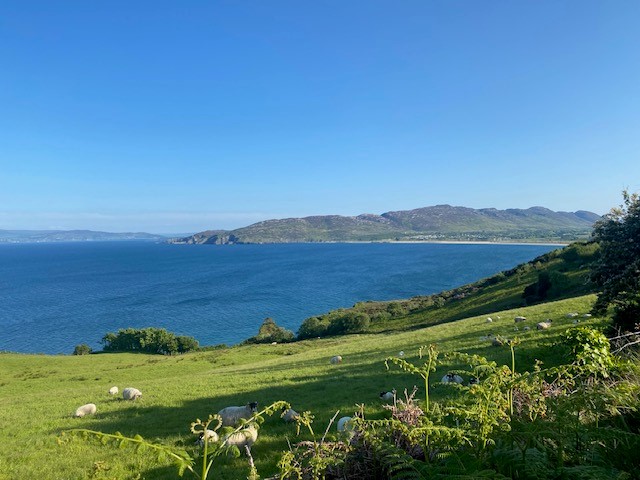 Come along to this special lecture where the stories of our common identities are linked to landscape and the power of place by master storyteller, Dr Donald Smith, on Saturday 14th October.
Dr Donald Smith will discuss the close ties between Scotland and Ireland and how this has been portrayed through storytelling traditions. We'll be looking at themes of memory, identity and connection – connecting with ourselves, others and our environment. Although these themes are universal, Donald will discuss them with special reference to Scotland and Ireland and their common storytelling traditions.
Donald argues that our identities are first shaped by our common landscapes, with its varied contracts of land and sea, highland and lowland, rural and urban. Despite these distinctive landscapes, our coastal geographies make us a very open, restless, and passionate group of people, but often divided between the tug of home and the need to branch out.
Dr Donald Smith has discovered some very old storytelling traditions which seem to meet a contemporary need – to explore and share identity without aggression or conflict. Storytelling is first and foremost about live encounters between people, and Donald excels at this – his simple storytelling is both rich and elusive. He believes that storytelling is a crucible in which the matter of ordinary, shared experience may be transformed into something unique and special.
What to know
This is a free event however booking is necessary.
Tea/coffee and registration in the Mellon Centre for Migration Studies, located at the Ulster American Folk Park from 10:30
For more information, please contact Liam Campbell, Director at Mellon Centre for Migration Studies at Liam.Campbell@librariesni.org.uk