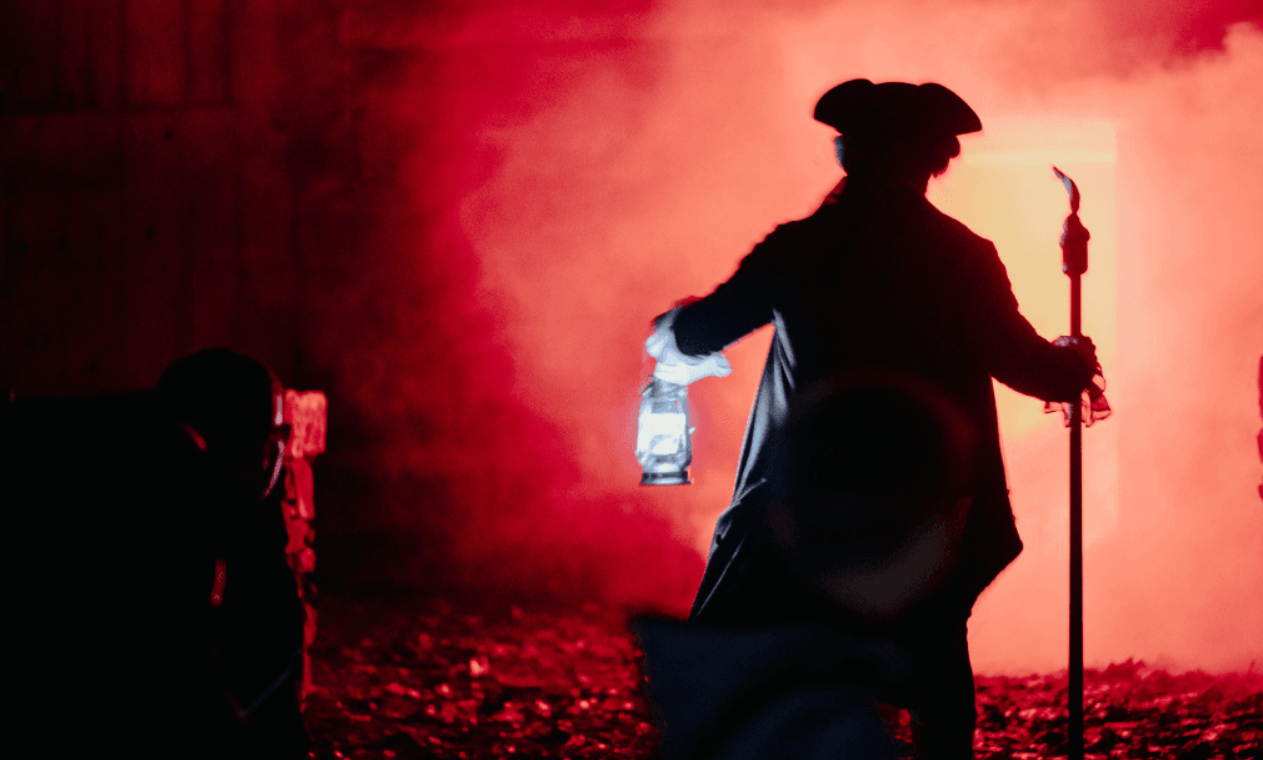 Time: 18:00 to 22:30 
The soil beneath our feet holds many secrets…
Something long buried has been disturbed by Patrick McSorley after a day of cutting turf at the bog, and a dark, dreadful energy has been awakened. The McSorley family, and all who cross their path, will pay a terrible price for reviving this darkness and will discover that some spirits can prove extremely difficult to exorcise…
Come along to our annual Torchlight Tours as we bring Hallowe'en of old to life at Ulster American Folk Park. Torchlight Tours will take place on the following dates;
Friday 28th October
Saturday 29th October
Monday 31st October
What to know
Tours will begin at 18:00, running every 15 minutes, until the final tour commences at 22:30.
Please ensure you arrive 5 to 10 minutes before your allocated time slot as this will be when your tour departs.
Torchlight Tours are recommended for ages 12+ and under 18s must be accompanied by a paying adult.
Tickets are £14.50 per person. If you require a carer's ticket, please email info@nationalmuseumsni.org or call 028 8224 3292.
As this is an outdoor event, we recommend you bundle up warm and wear appropriate clothing and footwear!
Please note – Torchlight Tour tickets do not include general admission and the museum will be closed off to non-Torchlight Tour ticketholders.
Book your ticket through the link below.
Happy Haunting!