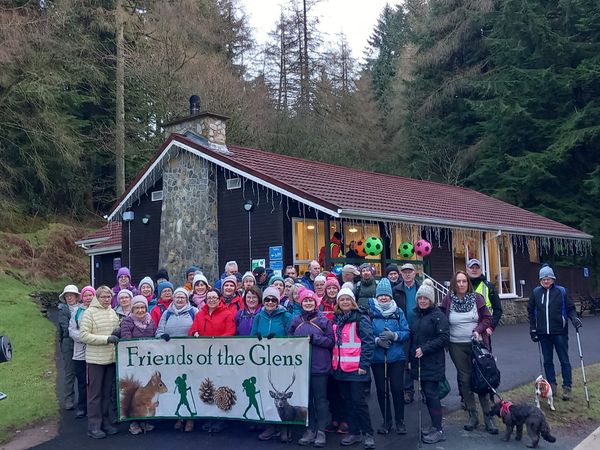 Friends of the Glens are back for 2023!
Walk and Talk winter walks for 6 weeks at Gortin Glen Forest Park, Lislap East, Co Tyrone.
Winter Walk 1: Saturday 7th Jan and every week after this..
We had 43 walkers in attendances.
We all enjoyed a 2hr guided walk on the forest trails.
We all enjoyed the open fire and hot coffee etc in the forest cafe after the walk.
Special thanks to all the volunteers who have been helping with the walks every Saturday in 2022 and will be helping with the upcoming walks.
Everyone is most welcome to join us for our upcoming Winter walks!
Meet at the forest cafe 10am
Dogs on a lead are welcome.