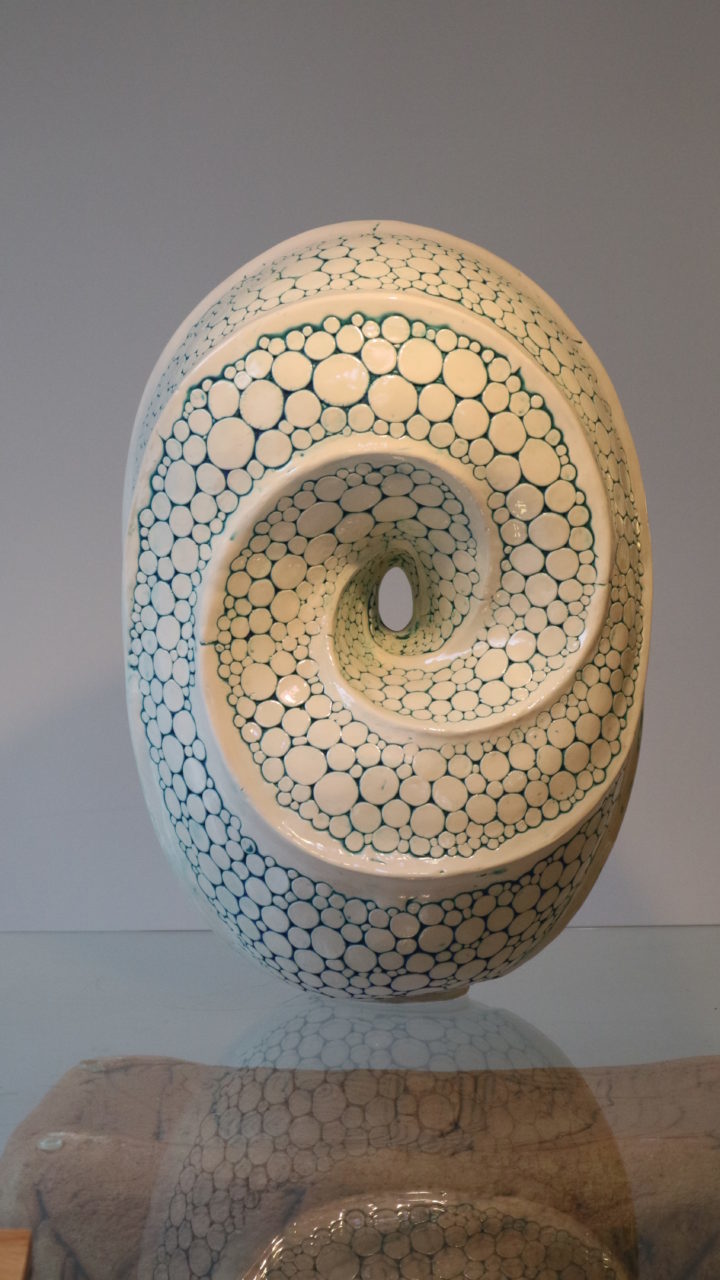 To celebrate Craft month in August 2022, Strule Arts Centre is delighted to present the work of two exceptional craftsmen.
You are invited to the Launch night of these exhibitions on Thursday 4th August @ 7pm
Des Cullen from Leitrim with his exhibition 'Fold/Flow' brings examples of his intense, beautiful stone work, inspired by a pantheistic understanding of how 'spirit' or energy flows and folds in nature.
Des will give a short Gallery Tour and Talk on his work on Launch night.
www.instagram.com/des_cullen_artworks
Padraig Drugan, originally from Fermanagh but now based in London presents a selection of his ceramic works, 'Curved Earth'. Inspired by nature, Padraig Drugan combines 'flowing curvature with volume, to suggest a sense of movement' in his art. He loves 'the possibilities that sculpture allows and the challenge of making something beautiful out of a lump of muck'.
https://www.padraigdrugan.com/
Both Exhibitions will be open to the public from Thursday 4th to Saturday 27th August 2022
Monday to Saturday 9.30am – 5pm