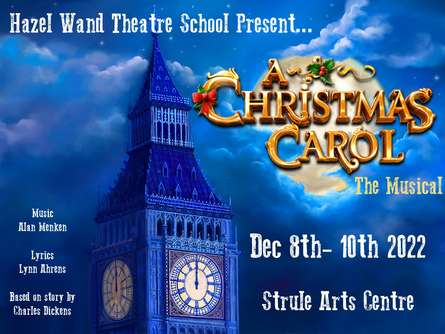 Hazel Wand Theatre School Proudly Present 'A Christmas Carol'
Prepare to be festively dazzled as the Hazel Wand Seniors perform this wonderfully witty re-telling of Dicken's tale of redemption.
Filled with ghostly thrills, this exceptional musical is the perfect way to celebrate the holiday season!
Exceptional musical score by Broadway heavy hitters Alan Menken and Lynn Ahrens!
Night Shows at 7.30pm with a Matinee on Saturday at 2.30pm
8 – 10 December