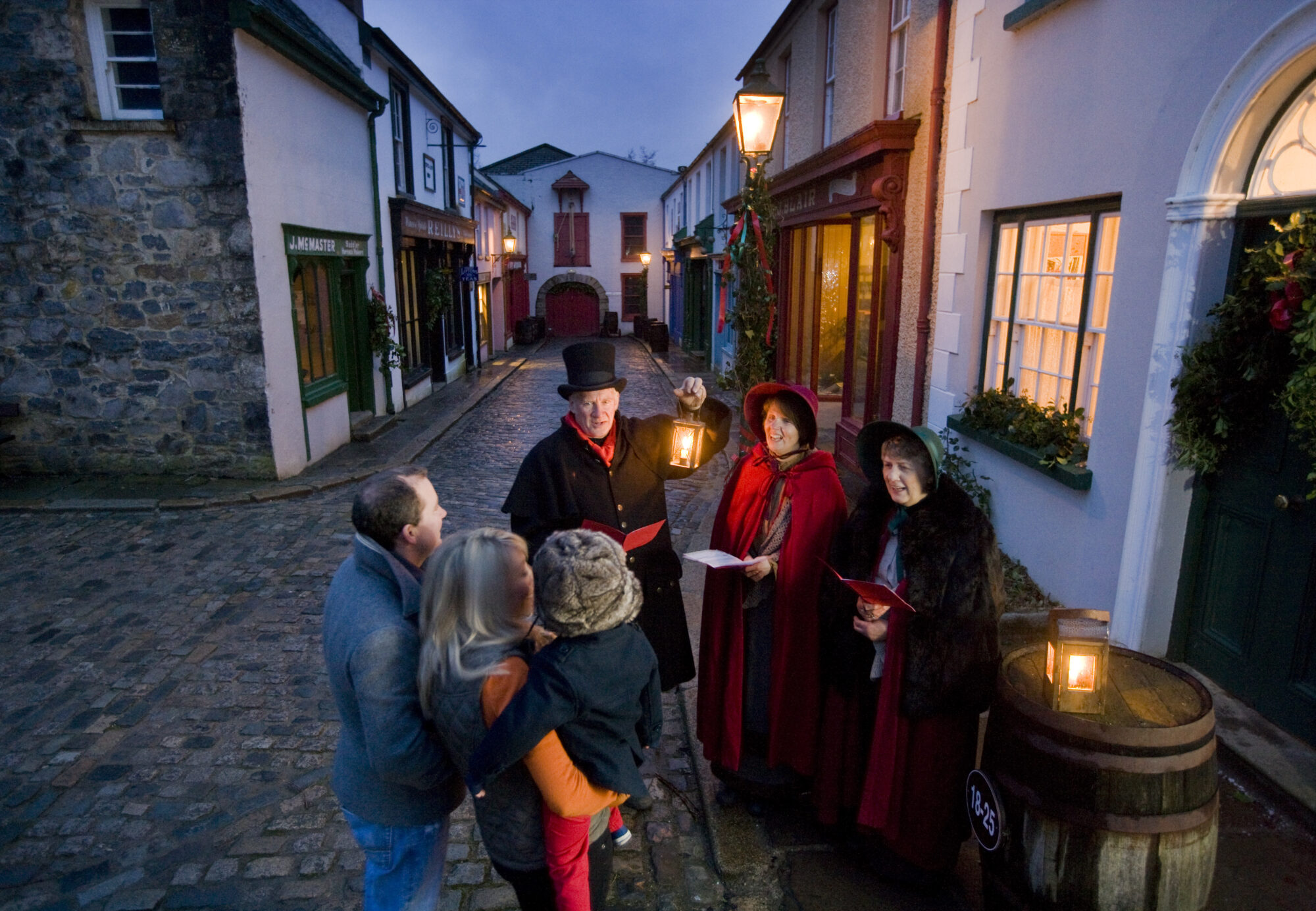 Christmas comes alive at the Ulster American Folk Park as we celebrate the festive season over this special winter period.  Walk around the winter landscape of the museum and step back in time to experience a 19th and 20th century Christmas in both rural Ulster and Pioneer America. Hear the stories and explore how Christmas would have been celebrated from the humble surrounds of the single room cabin to a more elaborate, late-Victorian Christmas in the Campbell house.
Discover the origin of a number of mid-winter customs.  Watch the Mummers in as they perform their traditional play as it would have been in rural Ulster.
Taste some traditional Christmas cake, baked on the open hearth as it would have been, or try some delicious Christmas cinnamon muffins as you visit the Pennsylvanian farmhouse.  Learn all about the making of traditional Christmas decorations such as evergreen wreaths, see some beautiful Christmas cards from old and have a go at making your own popcorn chains to decorate your tree.
You'll journey through time, from the Old World to the New World, and experience the magic of a traditional Christmas from times gone by.