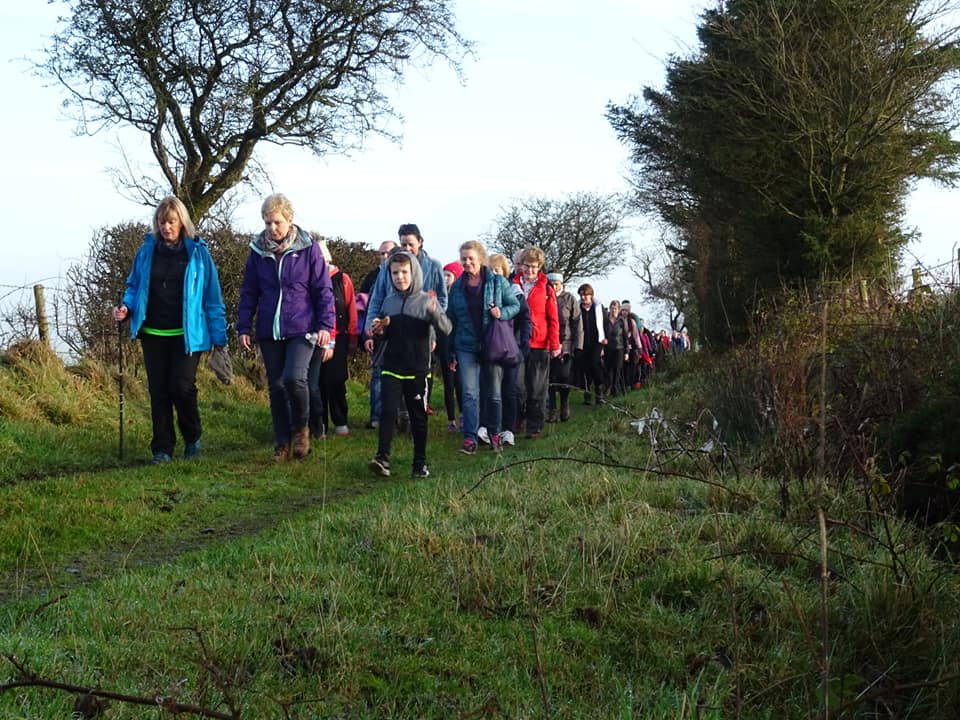 Friends of the Glens invites local people, and those living elsewhere, to join family and friends to climb Bessy Bell (1387 ft) on Wednesday 1st January- New Year's Day!  The walk has become an annual event, attracting hundreds of people in the last few years. People of all ages congregate and walk to the summit at their own pace. The event attracts seasoned walkers as well as those who seek to enjoy a leisurely stroll with family and friends in the aftermath of Christmas festivities. Some see it as a fabulous beginning to a healthy and active new year!
The walk will take approximately 3 hours. Participants will walk on tar, gravel and limited grass terrain. Suitable footwear is advised. Light refreshments.
Walkers should assemble for registration at the Mellon Country Inn from 9.30am onwards. The walk will commence at 10am sharp.  Donation of £5 for adults (no charge for children).
The walk is on tar and gravel trails and will take approx 3hrs. Suited to appropriate footwear. Light refreshments,
The group continues to promote awareness of the need for Organ Donation.
Everyone most welcome!