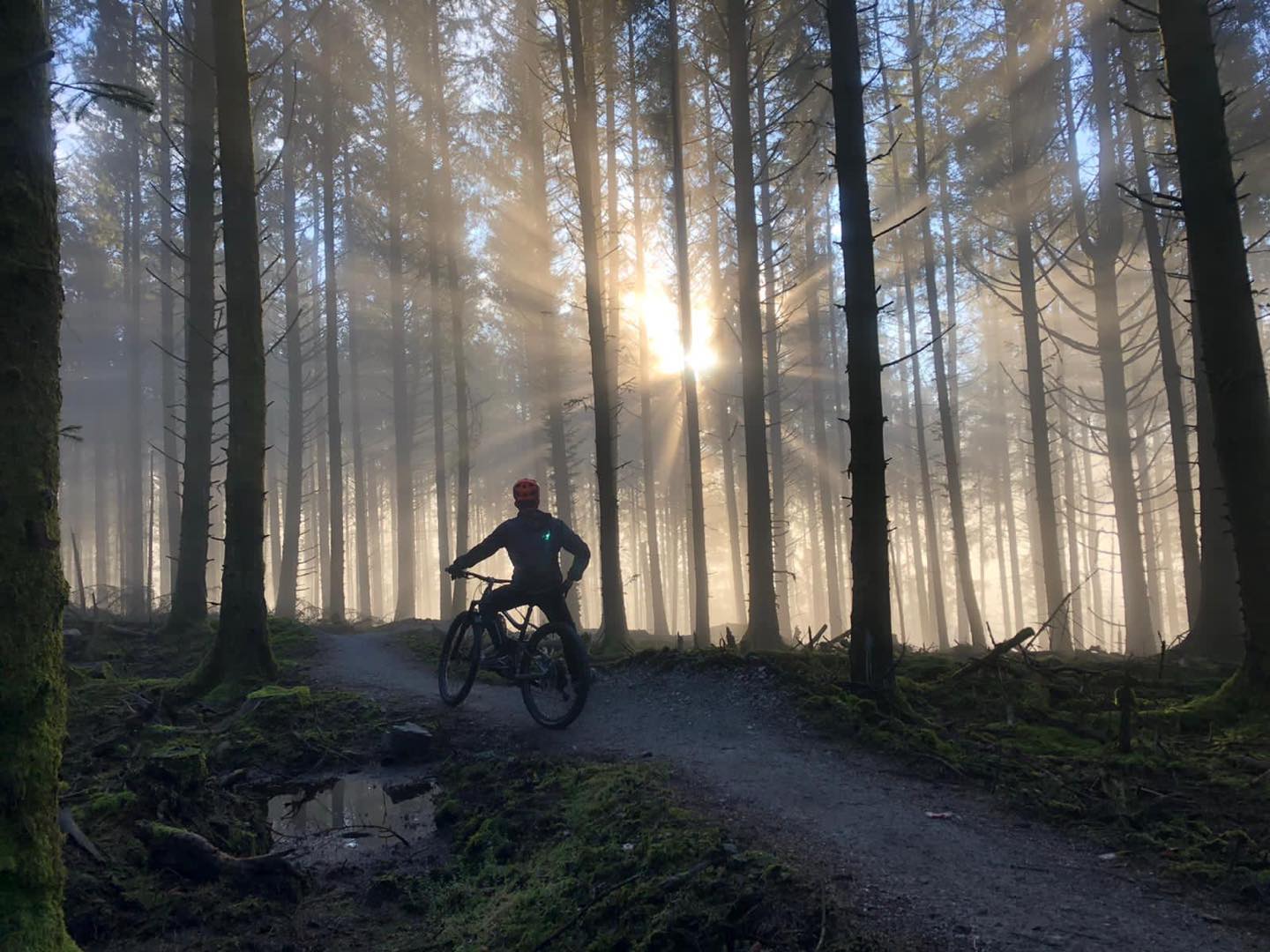 With a healthy blend of red and blue trails, Gortin's natural inclination towards hills means riders will earn those epic views, and more importantly, over 14km of smooth flowy sections ideal for those looking to shred at speed or just get an epic introduction to the world of mountain biking.
With views from the top of Mullaghcarn and Ladies Viewpoint, you can be assured of the best seat in the house to enjoy the Sperrins.
BLUE TRAIL DESCRIPTION
A more gradual climb from the car park on a shared fire road brings you to a junction where you can choose from one of two blue trails.
You'll either turn left and join The Roller Coaster – a section you can pick up some real speed on through the forest until some small turns and features near the bottom.
Or you can opt for Kelan's Chase, where you'll encounter another climb toward's Ladies View Point before a long descent filled with fast flowy fun, tight corners and some short pedalling sections.
CONDITIONS
The trails are now open and riding well.
RED TRAIL DESCRIPTION
The main red section is where you earn those views – climb out of the bottom car park through the Glen until you reach the Mullaghcarn ascent.
From here it's another short, sharp climb that rewards you for your efforts in incredible views of the Sperrins. Take a moment to enjoy them before dropping onto "The Mountain" – a flowy cascade of berms and switchbacks the lead into a super fast and open run.
After some tight corners, you'll rejoin the forest in Sika's Run in a series of moderate rock drops and steep descents, before reemering at the car park.
The River Run trail involves following the fire road for the blue trail from the car park, before turning left and joining the blue trail for a short period. You then break off right and enjoy another scenic descent through the forest, this time with the river on your right.
CONDITIONS
The trails are now open and riding well.